We mentioned a little bit back that a female drummer was to be the main character in the sequel to Drumline. The original 2002 film, which starred Nick Cannon, told the story of a drumline set at a fictional university in Atlanta. Drumline: A New Beat follows another drummer as she attends that same university and works became the first female to lead the school's drumline. It's incredible to see a female drummer in any movie is awesome, let alone the main protagonist in a sequel to a major movie.
The character is played by Alexandra Shipp. As Hollywood goes sometimes, a double is needed. A lot of times the doubles or behind-the-scenes people do not get that limelight. So we really wanted to highlight 22-year-old Lacyona Marie Muldrow, who goes by "Lace Marie." The Florence, South Carolina native is behind the beats on most of the film. She's currently a senior at South Carolina State University. This news article details her audition process and the rigorous practice that went into it. Check out the article here.
Also, listen to Muldrow's music. Sick beats!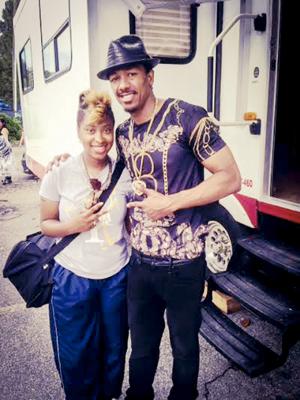 VH1's website has the full movie available online now to watch.
We were also super pumped to see a Tom Tom Mag poster in the movie.