This week I feature another drummer from overseas and the second one from Italy. Originally from Torino, her career begins to take flight in the early 90's with a band called Funky Lips. She went on to do a solo project in which she released the album To The Light and played with the band B-Nario who later with the band ArX of Torino. Although, Allesia has a Pop background, her kit is elaborate and her playing has very smooth Jazz undertones. Check out the video below to see her in action.
[youtube=http://www.youtube.com/watch?v=zfR7H2tLxKE&hl=en&fs=1&]
More recently she has played for the British rock band The Spins whose website offers some tasty morsels off their Level Eleven album available through iTunes. Little can be found about what Alessia has been working on since then but you can bet she is staying busy. I contacted her early in July and hopefully we can coordinate and bring you an interview soon.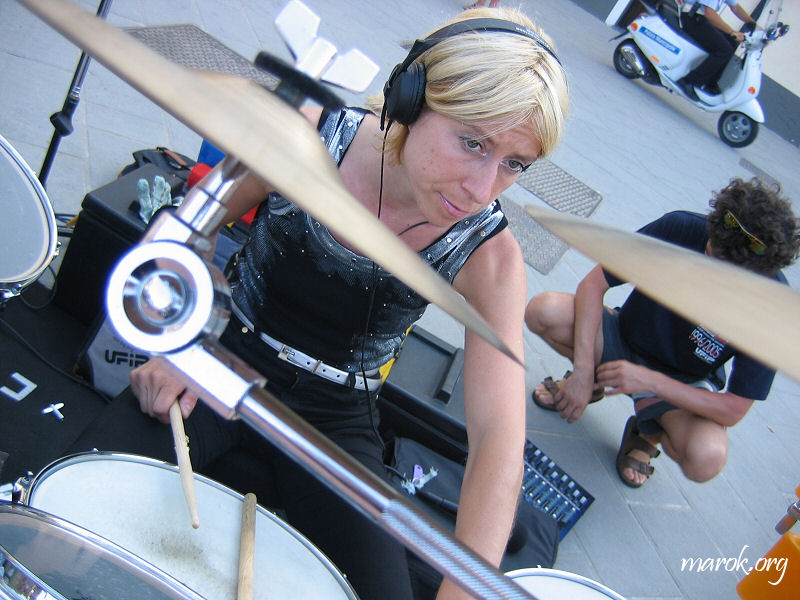 Until then check out her myspace and her website which offers an interesting look and description of the back of one of her set-ups.
Alex Carulo